This week sees the launch of our new-and-improved Zing Research Panel and we're all very excited about it!
Over the years, we've carried out lots of research projects and a huge amount of the people who helped with those opted to stay in touch to be involved in future research.  That means we now have thousands of you to reach out to and we're going to start getting you involved in our research a bit more often.  We're planning to make our surveys short and fun and there will be prize draws to thank you for taking part. There's also going to be regular one-question polls through on Facebook, Instagram and Twitter – if we're not connected there already, join us there!
Before we get going with our first survey next week, we thought we'd take a quick look at our panel and see who we've got on board; this is what we learned.
There are people of all ages amongst the panel members, and just over half are women: a pretty representative sample of the UK population, really.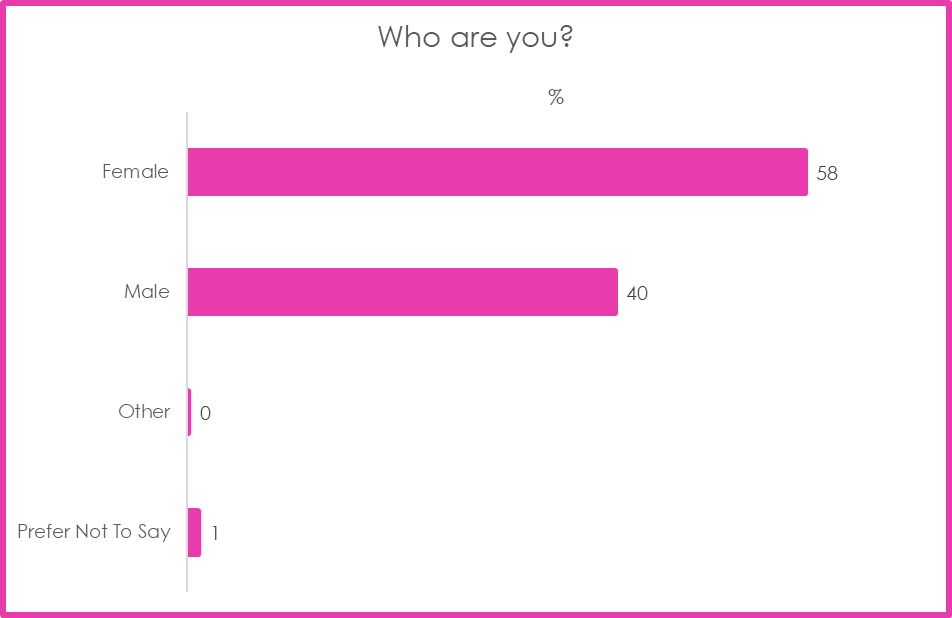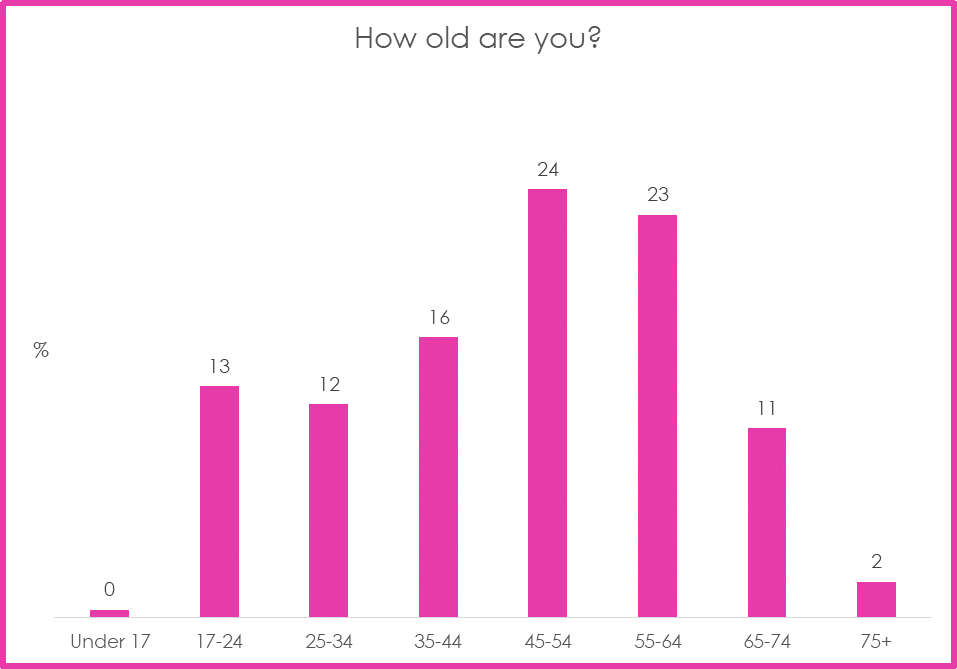 Geographically, the Zing Panel spans the whole of the UK and we've also collected some people from overseas too.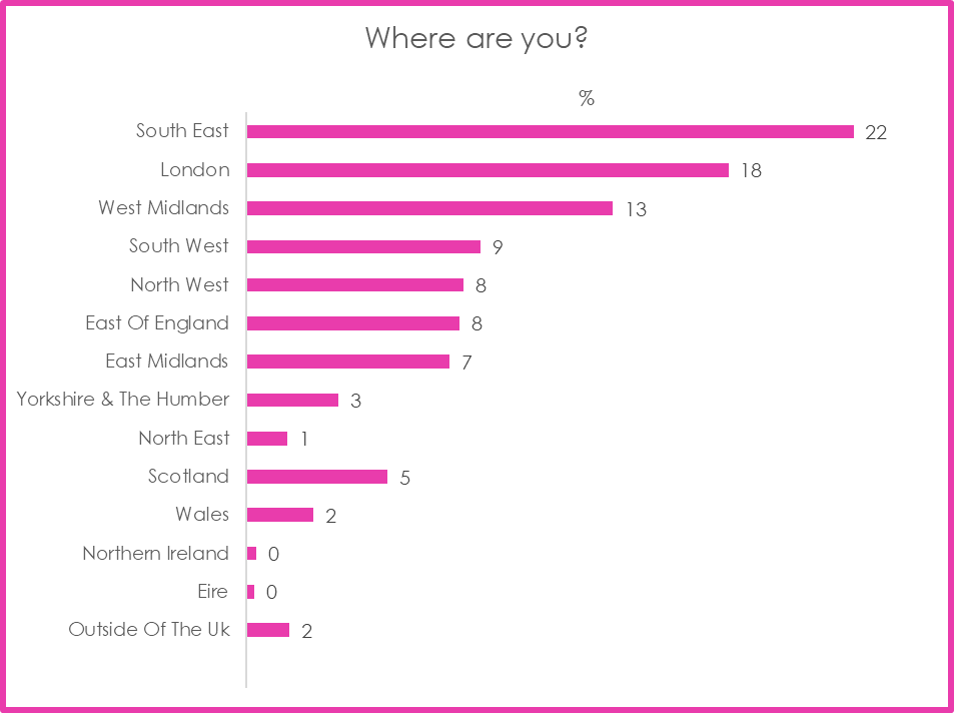 Just for fun, we looked at the top 10 names for men and women in our panel – is yours there? Mine is, sitting at the 9th most popular women's name. I've always known there are a lot of us – there were five of us in my secondary school class.
But times are changing – only David and Michael have hung on to spots in the latest list of most popular boys' names from the Office of National Statistics, and Emma is the only name from our top 10 that still holds a spot in the top 100 girls' names.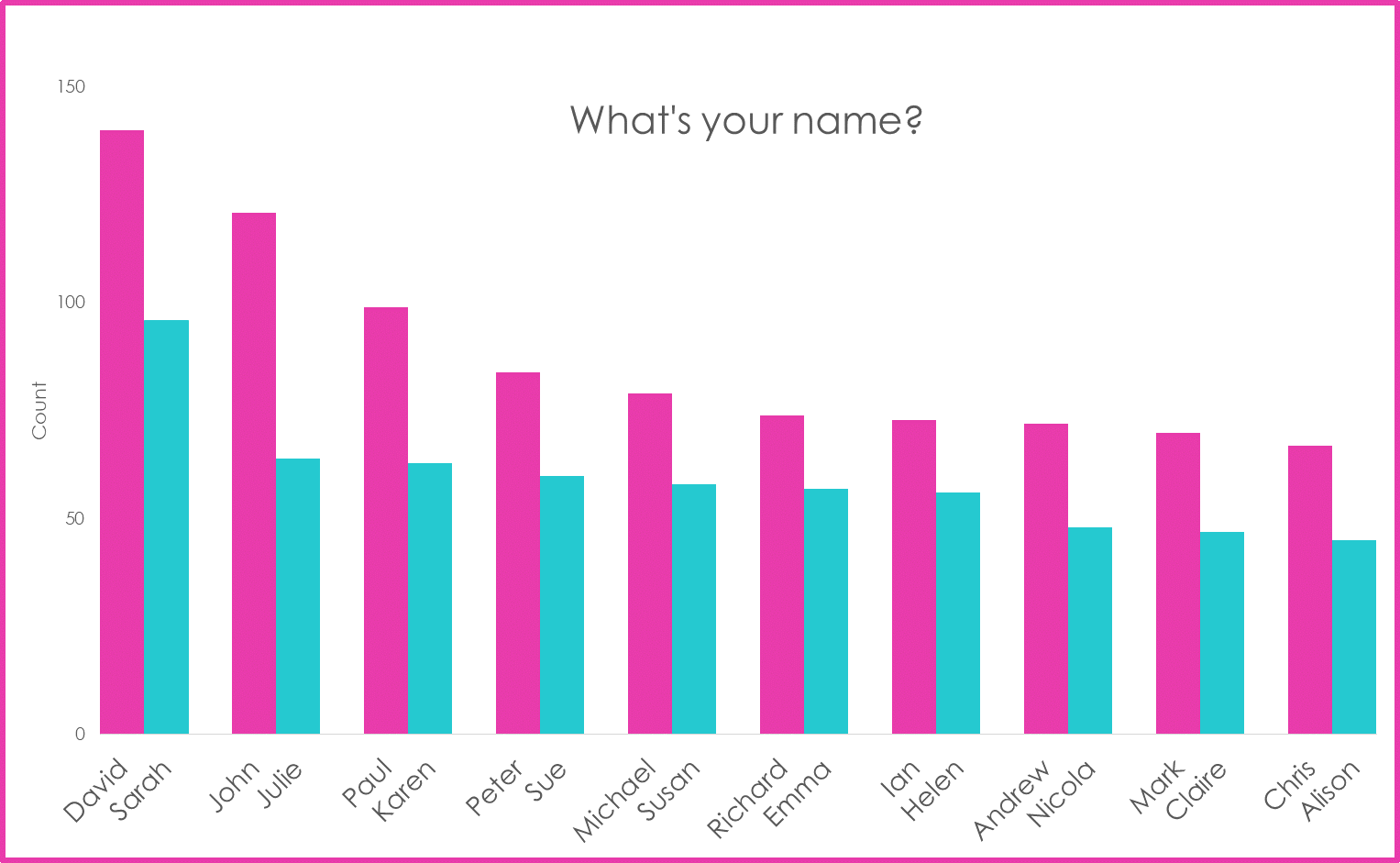 Whilst David, our most popular boys' name, is currently taking the 49th spot, Sarah has fallen out of the top 100 but only just – it's at 103rd place.
I couldn't resist digging around in the data a bit more … and guess what? These days more babies are being called Ian (62 in 2018) than Claire (62 brand new tiny Ians!) – there were just 35 Claires added to the UK that year. And to think you actually couldn't move for baby Claires back in the early eighties.
Anyway… I digress…
Next week we'll send out the first of our new series of surveys to our panel members. The first one's going to be about events – seeing as we spend a lot of our time doing research around events like Grand Designs Live, in-cosmetics and CarFest, we thought it'd be a great place to start.
So if you're part of the panel already, then thank you! We're really pleased to have you on board. And if not, what are you waiting for? Join the Zing Panel now. Join us on Facebook, Instagram and Twitter, so you don't miss our polls there too.
Posted by Claire